Creating Wealth and Fostering Justice
in Startup Investing
An entrepreneur and a social activist remake the future of investing and business, offering a groundbreaking "win-win" roadmap for creating wealth and addressing inequalities by investing in groundbreaking tech companies that defy assumptions from Silicon Valley to Wall Street.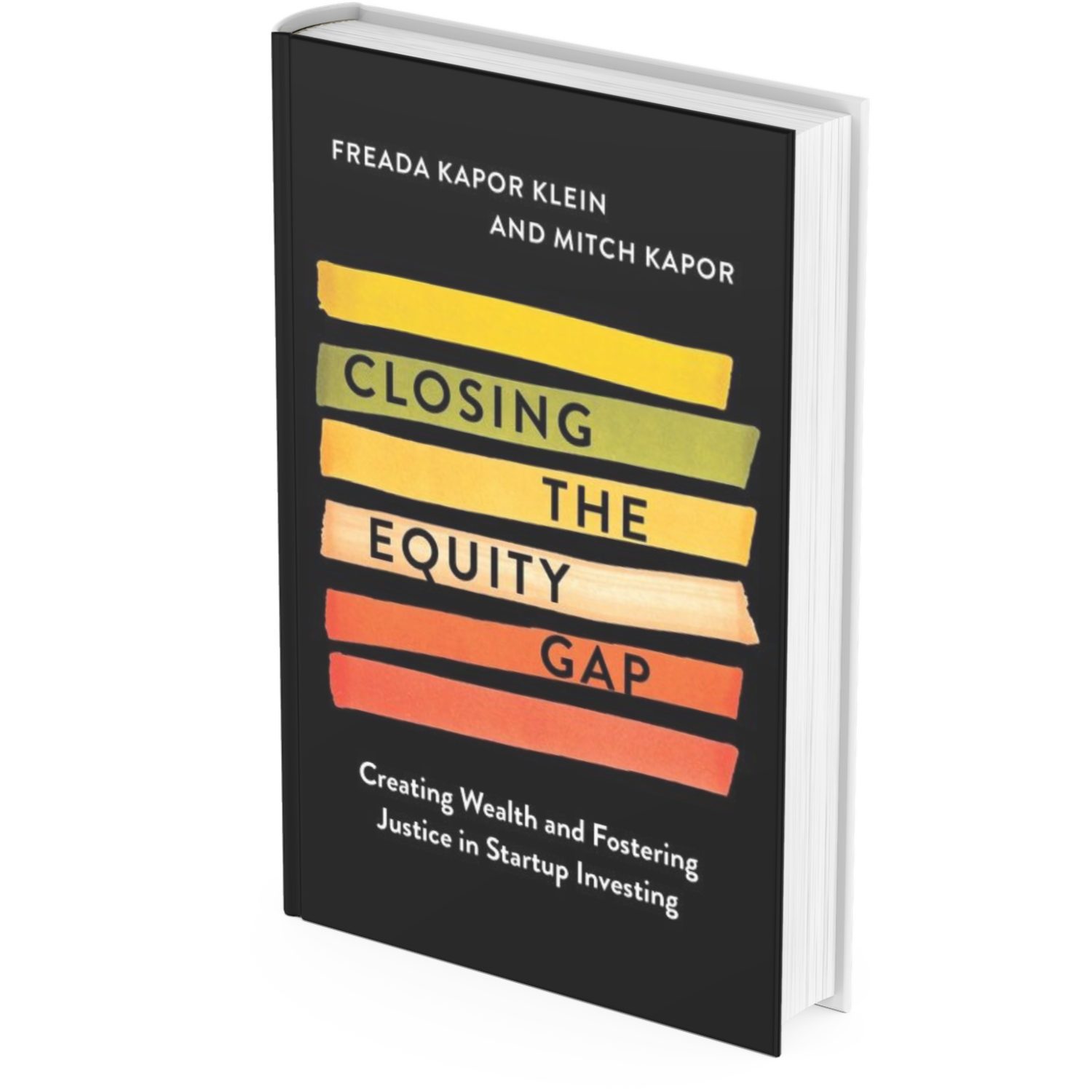 Creating Wealth and Fostering Justice in Startup Investing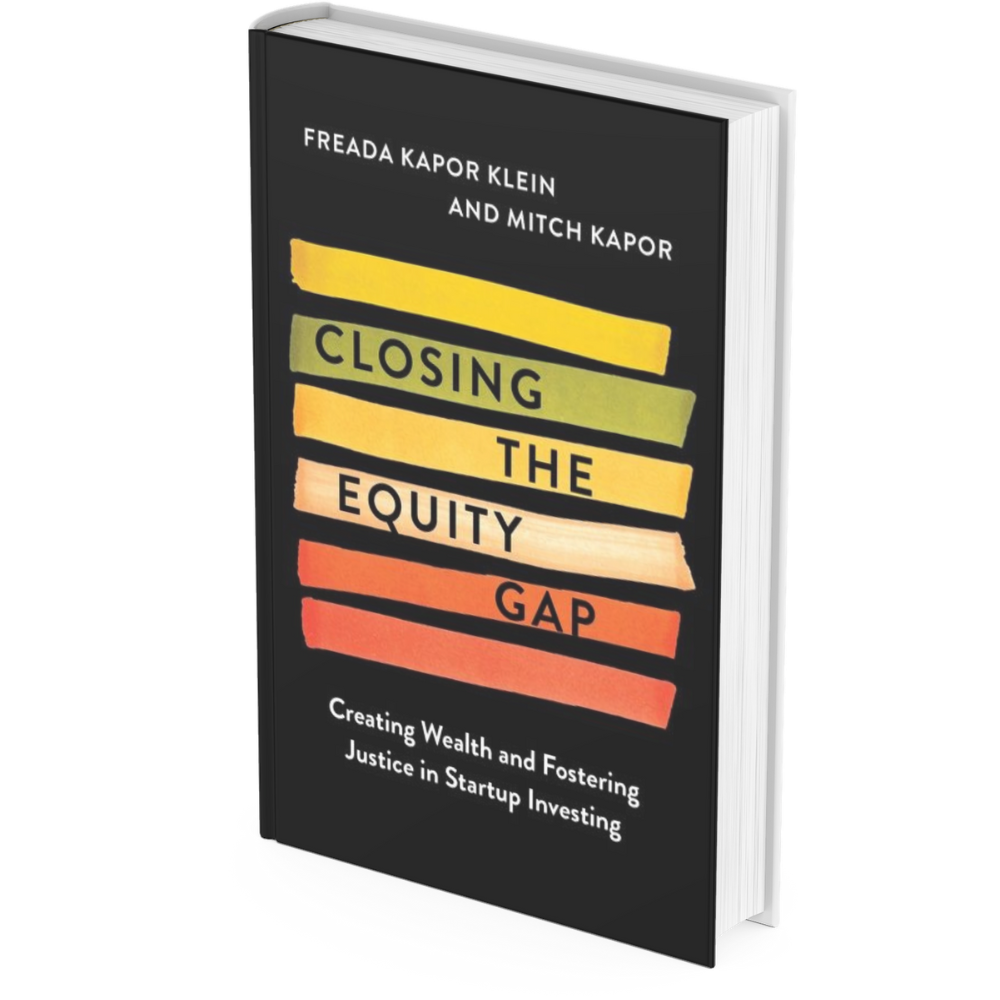 An entrepreneur and a social activist remake the future of investing and business, offering a groundbreaking "win-win" roadmap for creating wealth and addressing inequalities by investing in groundbreaking tech companies that defy assumptions from Silicon Valley to Wall Street.
Available in hardcover, e-reader, and audiobook.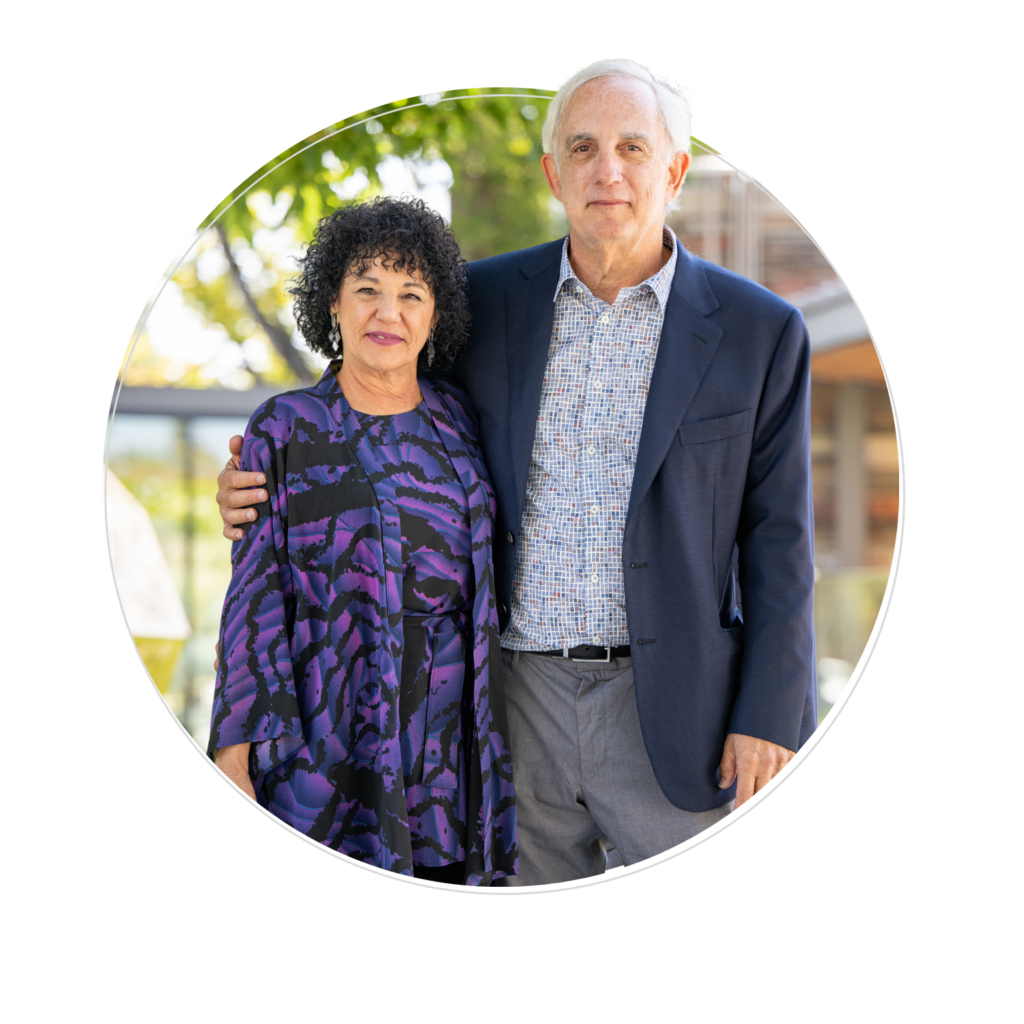 Building A More Equitable Society
Companies backed by venture capital drive the U.S. economy, accounting for hundreds of billions of dollars in sales and profits. The problem is that most of the wealth created winds up enriching elites while the businesses funded by venture capitalists widen economic inequality. Committed to doing things differently, tech venture capitalists Freada Kapor Klein and Mitch Kapor launched Kapor Capital to prove that investing in gap-closing startups—companies whose services or products close opportunity gaps for both communities of color and low-income communities—is good business. Over the past decade, they've broadened the definition of success to include profits and accountability for the impacts a business has on employees, communities, and the planet, helping to launch close to 200 companies engaged in achieving social and economic justice while showing remarkable growth, with many valued in the hundreds of millions or billions of dollars.
"This essential read for investors and activists illustrates the many intersections between smart investing and economic and social justice. It is a road map for shifting the standard investment model to address issues such as income inequality and the climate crisis."
"In this inspiring call to action, Freada and Mitch highlight a remarkable group of founders who draw on lived experience to develop new businesses that close gaps in access, opportunity, and outcome for low-income communities. Their stories show the power and the urgency of investing in the next generation of leaders and prove that change is possible, even when it feels hard."
"This message is so necessary for the startup and investing worlds to hear and act on, for much the same reasons I decided to join this effort. It's about empowering entrepreneurs to build businesses run by and for the benefit of those previously left out."
"Freada Klein and Mitch Kapor are vital leaders shining the light toward changing the world through technology, with the radically true idea that more opportunity and diversity lead to the best outcomes."
"This playbook is not only for the technology and the VC communities, but also for leaders in all industries who want to level the playing field for entrepreneurs of color."
"Mitch and Freada are Silicon Valley disrupters, but not with some newfangled technology or business model. Instead they ask founders, executives, and the industry the hard question: Why don't companies look like the world they serve? They have been my partners in building a more inclusive, more human, and higher-performing company."
"This inspiring and forward-thinking book makes an ironclad case for the powerful financial and social returns we can achieve by building more robust pathways to opportunity for all people."
"This is not just the story of how one firm made investments to lift up a new generation of leaders; it is a blueprint for how all of us can invest in people who, in turn, can change the world."
Kirkus Reviews
Decrying the fact that most venture capitalists "worship in the church of greed," Klein and Kapor, founders of the impact investment firm Kapor Capital, offer myriad examples of businesses they have supported that are focused on doing good—specifically, on closing "gaps of access, opportunity, or outcome for low-income communities and/or communities of color." An impact investment firm, the authors explain, aims to get a substantial return on their investments by funding entrepreneurs "whose own life experiences compel them to create companies and build wealth that will solve the difficult problems that they personally had to overcome." Not surprisingly, those people come from underrepresented groups, including immigrants and children of immigrants, racial minorities, women, and individuals who identify as queer. At Kapor Capital, write the authors, "every person involved in making the fund's investment decisions is a person of color."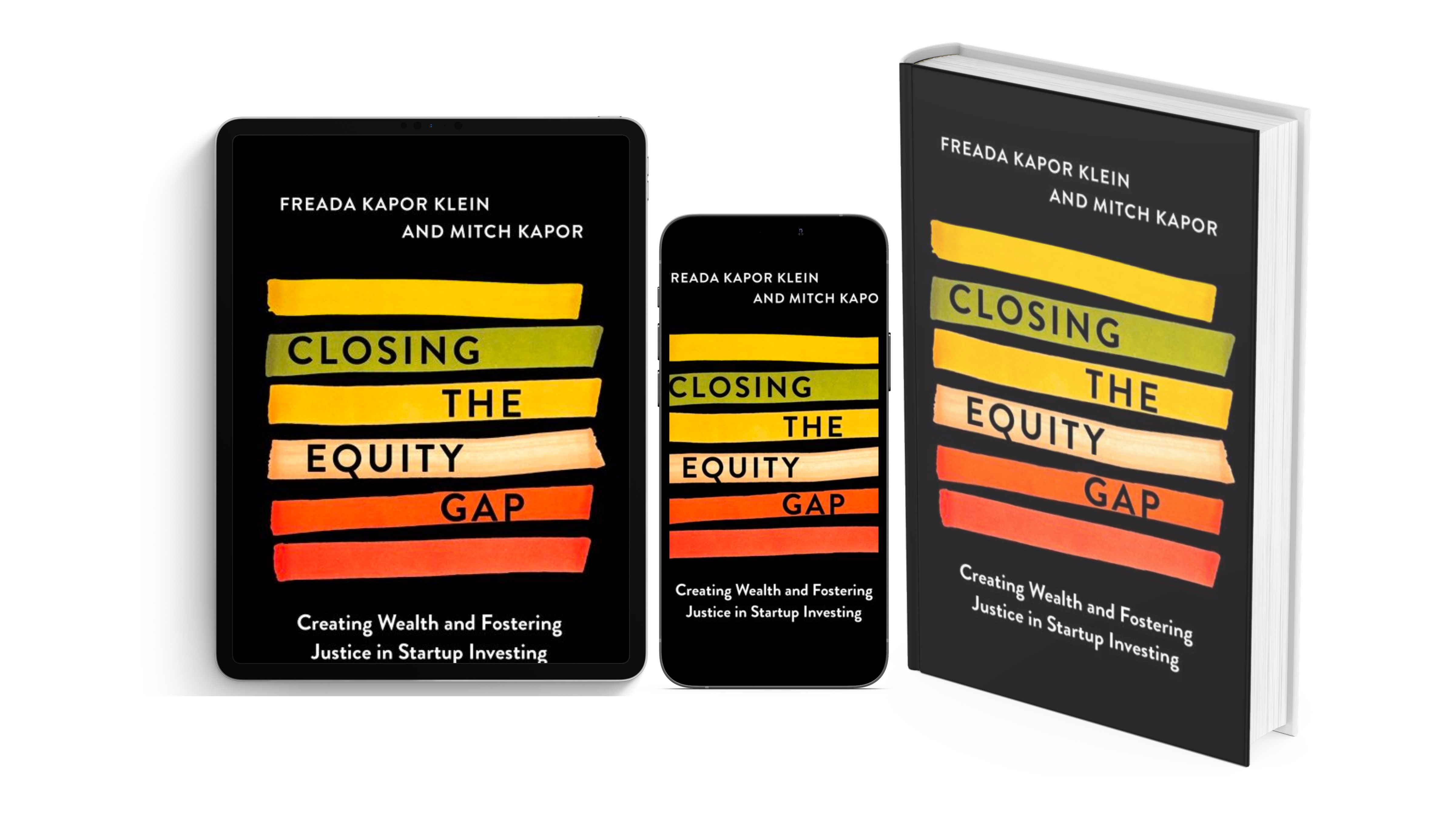 Read the latest articles on the efforts and successes of Freada Kapor Klein and Mitch Kapor as they continue to invest in Closing The Equity Gap.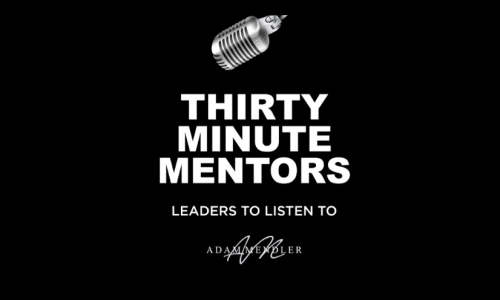 Mitch Kapor Joins Adam Mendler on 30 Minute Mentors
Listen to Mitch as he discusses his journey as a software pioneer and shares his best lessons and advice while navigating the tech industry.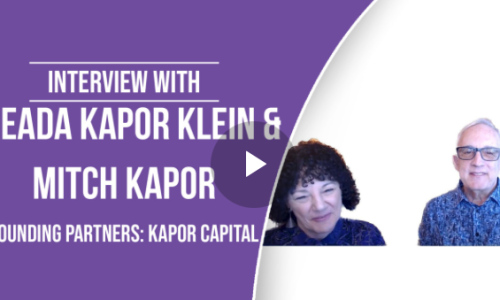 Motley Fool Ventures interviews Kapor Capital Founding Partners
Watch Freada and Mitch discuss their approach to closing the gap between tech start-ups and low income or underrepresented communities.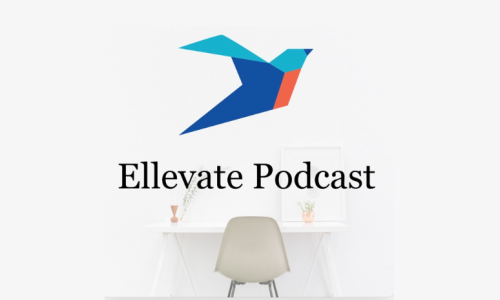 None of Us Are Free Until We Are All Free
Freada Kapor Klein discusses sexual harassment in the workplace, closing opportunity gaps for lower-income individuals, and the need for intersectionality in everything we do.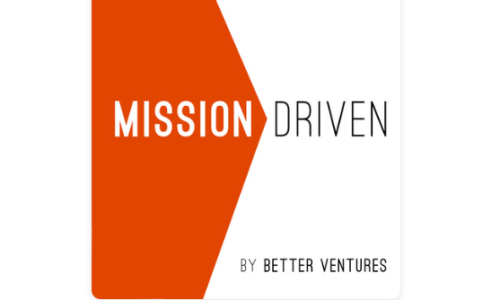 Learn how the Kapor Capital Founders got their start
Freada and Mitch discuss their mission to make the tech industry more diverse and inclusive, imparting lessons on the power of investing in companies that better serve society.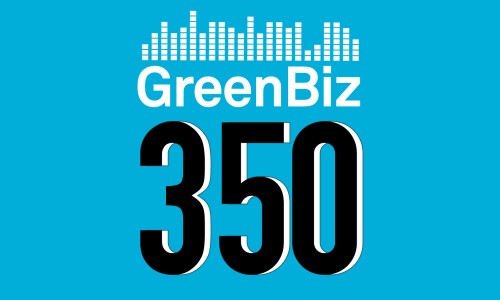 ESG culture wars, lessons about investing for impact
Kapor Capital founders chat about diversity, rethinking startup compensation and the role of corporations in supporting diverse entrepreneurs.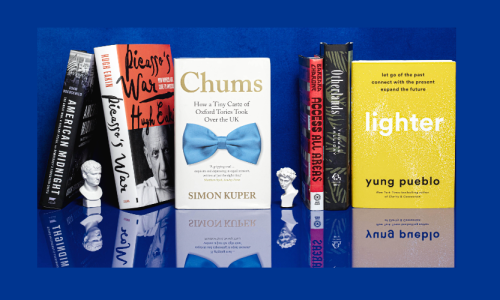 The 52 Books That Business Leaders Are Recommending
Check out Bloomberg's annual list of what the most powerful people in business will be reading this year, and why.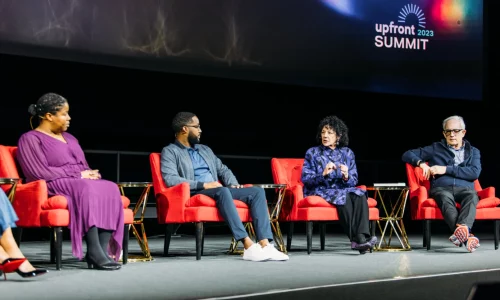 At Upfront Summit 2023, AI is the omnipresent celebrity
Freada Kapor Klein and Mitch Kapor were among a panel of investors at the Upfront Summit discussing the future of generative AI.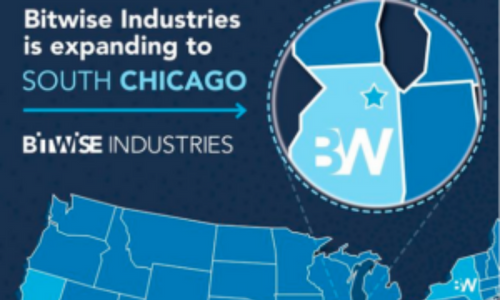 Tech service startup Bitwise Industries raises $80 mln in latest funding round
The tech service provider, that trains workers in underrepresented communities, has raised $80m led by existing investors Kapor Center and Motley Fool.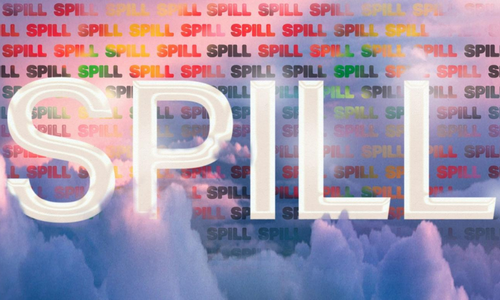 Laid off from Twitter, now his competing app Spill is funded
Spill hopes to be a home for Black users from the get-go, since the very people building the app are part of that community.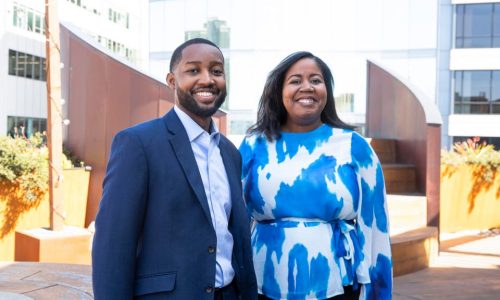 Kapor Capital, Black-Led VC Firm Focused On 'Impact,' Raises $126 Million
The funding, which makes Kapor Capital one of the largest Black-led VC firms by assets, will help it continue to invest in "gap-closing" impact-minded startups.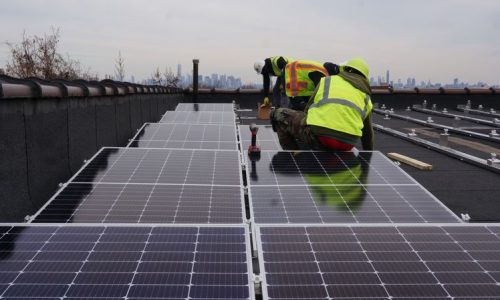 A Coalition of Tech Founders Bets Big on Public Infrastructure
The new Upside Tech Alliance combines four startups that are seeking to solve problems like the water crisis in Jackson, Mississippi.
Learn More About the Kapor Family of Organizations: